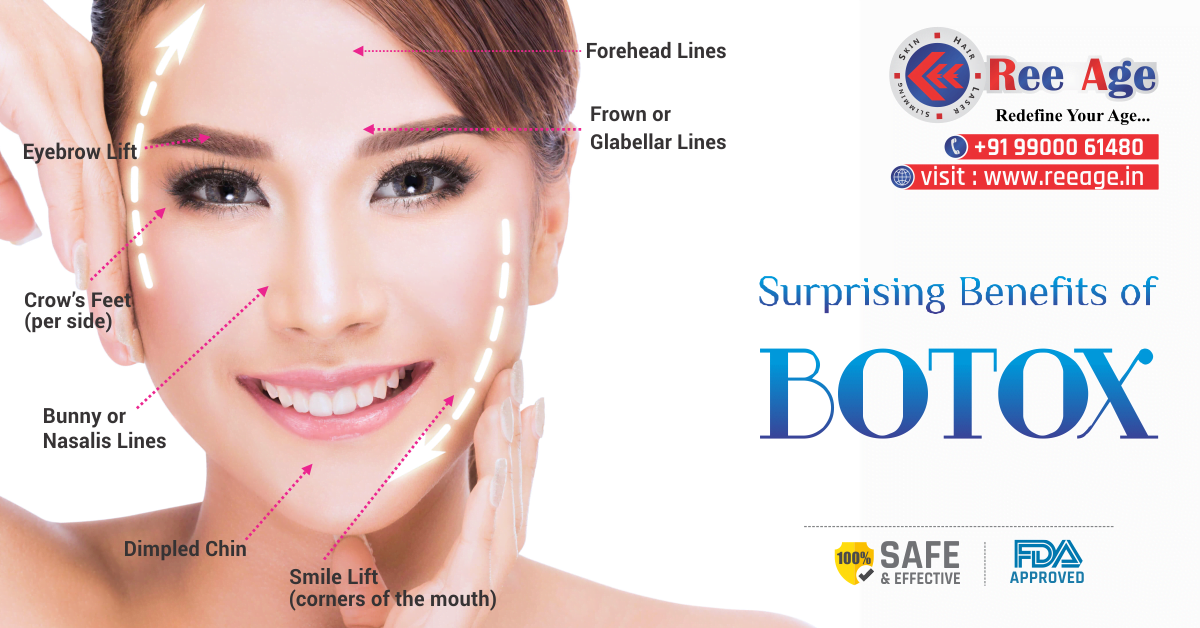 BOTOX Despite being colloquially known as snake venom, Botulinum Toxin (Botox) is actually a toxin secreted by the bacterium that is medically referred to as «Clostridium Botulinum». The poisoning condition caused by this bacterium is referred to as «botulism». Its existence has been known since the late 19th century. Botulism took place in literature in that period of history, for the first time. Botox that leads to botulism is the most powerful known neurotoxin.
HOW TO APPLY BOTOX?
Small amounts of Botox are injected into the desired area, using fine needles. By means of such needles, it acts by blocking the communication between the nerves and the organs that the nerves reach.
BENEFITS OF BOTOX
• Botox relaxes the muscle by blocking the nerve impulses for a certain time; and consequently, enables the skin to get stretched and leads the elimination of wrinkles.
• Its most common area of use is the elimination of forehead wrinkles and crow's feet.
• The eyebrows can be lifted with Botox, to a certain extent.
• Very thin and superficial wrinkles in the upper lip (smoking lines) can be improved.
• The nasal tip of some people moves when laughing and talking. Such a movement can be prevented with Botox.
• It can be applied to the palms, soles, and armpits, to prevent perspiration.
IS THERE ANY SIDE EFFECTS OF BOTOX?
Botox has been used for 25 years in the service of medicine, for the treatment of many diseases. It is a quite safe drug. It does not cause significant side effects, or even if it does, we know that the effect is temporary. The most common side effect is the spread of Botox to non-targeted muscles, followed by the temporary weakness of those muscles. For example, in case of its overdose, the eyelid problem referred to as "ptosis" may emerge, and it causes the patient to feel discomfort for several weeks. Therefore, since the muscles in the facial region are smaller, particularly the dosages applied to the face are very important. This treatment approach gives quite beatific results, in the hands of physicians who have received the training required for applying Botox.